All Your Commercial Cleaning Services Under One Roof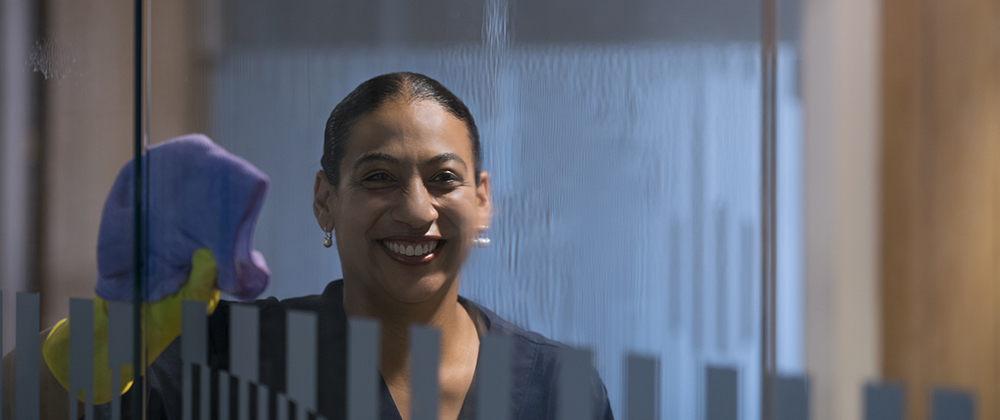 Managing the cleanliness, health and safety of a business isn't only about hiring a commercial cleaner. It's important to have a commercial cleaning service provider that you can trust. They can help you deal with any issues that come up at your facility. This level of confidence in your commercial cleaning specialist is valuable.
At ServiceMaster of Vancouver - Janitorial Management Services, we are your one-stop, full-service shop. We have years of experience and expertise in the commercial cleaning service industry. Our resources enable us to provide a wide range of cleaning services to meet the needs of your facility.
Our full range of services makes it easier for you by providing one single point of contact for all your requirements. That way, you can focus on what matters most. ServiceMaster of Vancouver - Janitorial Management Services can provide you with the services you need to maintain a clean and presentable facility. This includes specialty office cleaning, industrial and warehouse cleaning.
Other than traditional commercial cleaning services, we can provide your facility with the following:
Pressure Washing
Power washing is an effective and timesaving method for cleaning building exteriors, sidewalks, pavement and parking areas. At ServiceMaster of Vancouver - Janitorial Management Services, our professional power washing service will remove accumulated grime, oil and salt residue from your property and leave it looking fresh, clean and attractive.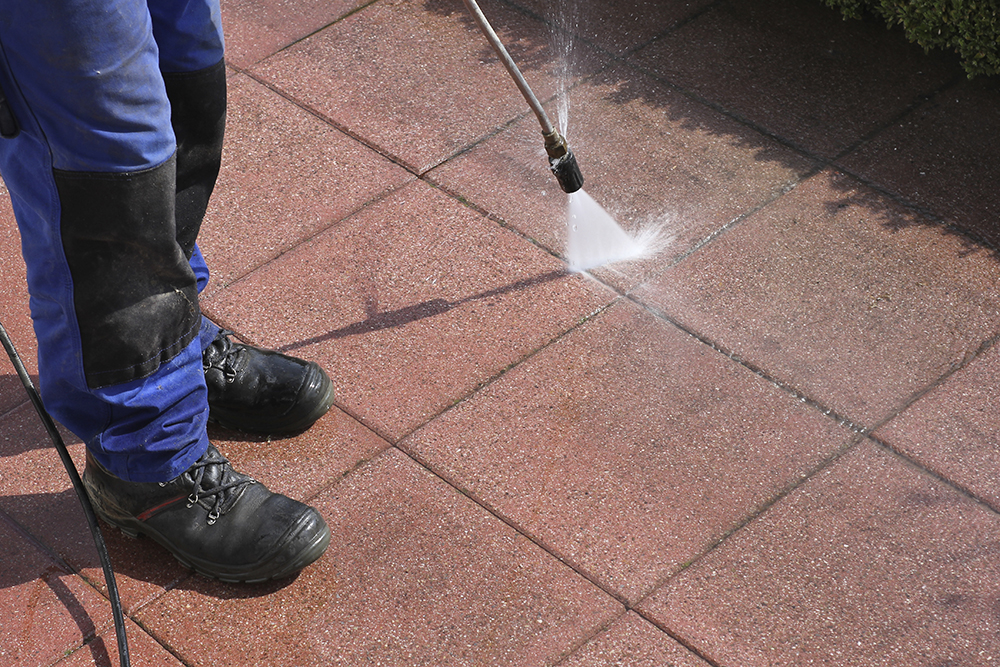 ---
Office Kitchen Cleaning
The key to preventing the spread of infectious diseases in communal work spaces is to maintain thorough and regular cleaning and disinfecting routines. Maintaining a hygienic kitchen in your place of business is imperative to ensuring the health and safety of staff and visitors. ServiceMaster of Vancouver - Janitorial Management Services offers professional commercial cleaning services including disinfecting and sanitizing services that will ensure all office kitchen surfaces including countertops and other high-touch areas such as microwaves and refrigerators are clean, healthy and safe.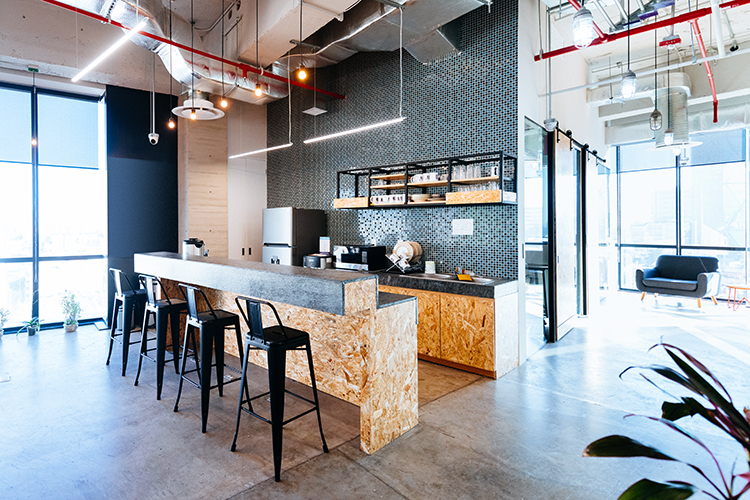 ---
Workstation And Telephone Sanitizing
Even though COVID-19 infection rates have greatly decreased and facilities in many sectors are getting back to business as usual, there are still high concerns about emerging new viruses and ongoing disease transmission. As a result, when it comes to office cleaning and sanitizing, communal-use areas and high-touch points in your office need to be cleaned and disinfected regularly and frequently. ServiceMaster of Vancouver - Janitorial Management Services provides professional office cleaning and sanitizing services including telephone sanitizing and cleaning and disinfection services for computer workstations and other high-traffic locations in your office to help prevent the transmission of infectious disease in indoor workplace environments.
While some areas of offices such as door handles, elevator buttons, reception areas are more prone to harbour bacteria and viruses, it turns out that phones, desks and computer keyboards and accessories are the worst offenders. A study conducted by environmental microbiologist Dr. Charles Gerba at the University of Arizona, found that an office desk can have almost 21,000 germs per square inch and phones more than 25,000 germs per square inch. Compare that to the average office toilet seat that has 49 germs per square inch!1
ServiceMaster of Vancouver - Janitorial Management Services is a commercial cleaning company specializing in providing outstanding cleaning, disinfecting and sanitizing services for businesses. We will work with you to create a program to regularly sanitize computer keyboards, screens, telephone handsets and other high-touch point areas in your office—in order to significantly decrease the risk of infectious disease transmission and provide a clean, healthy and safe workplace for your staff and visitors.
Ensuring thorough preventative cleaning and disinfecting in all indoor commercial areas is crucial. As a business owner or manager, you can rely on ServiceMaster of Vancouver - Janitorial Management Services to provide your office or facility with expert commercial cleaning, disinfecting and sanitizing services, and to ensure safe and healthy conditions for employees returning to the workplace.
1 https://cals.arizona.edu/news/why-your-cellphone-has-more-germs-toilet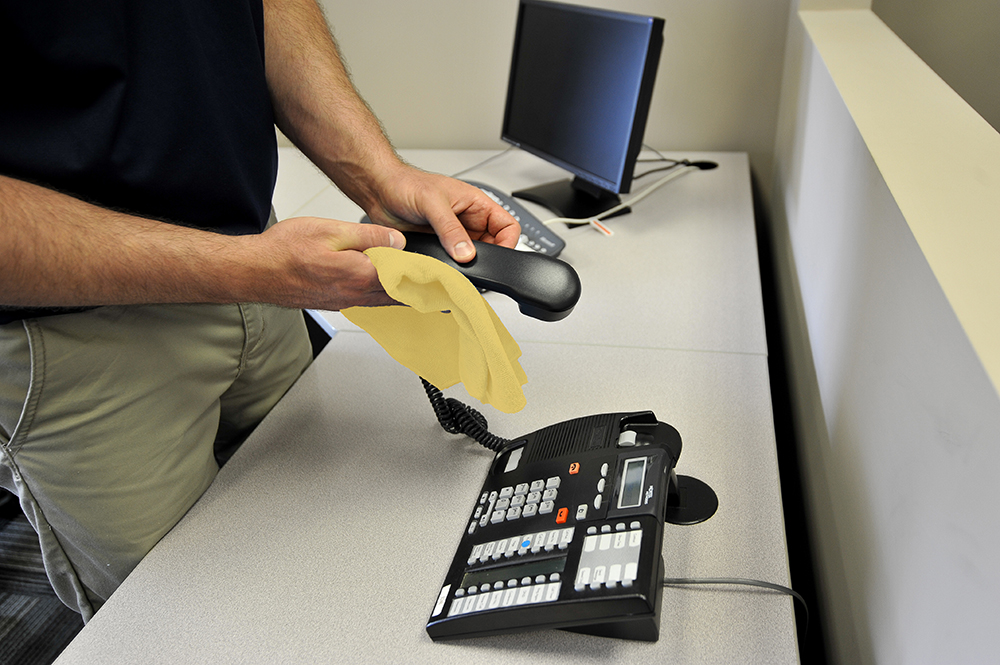 ---
Restroom Restocking
ServiceMaster of Vancouver - Janitorial Management Services janitorial services provides janitorial supplies and items for restocking restrooms, such as toilet paper, feminine products, paper towels, hand towels, trashcan liners, dish soap and liquid hand soap at wholesale discount prices through the ServiceMaster of Vancouver - Janitorial Management Services janitorial supply distribution centres. Restroom supplies are restocked on an as-needed basis.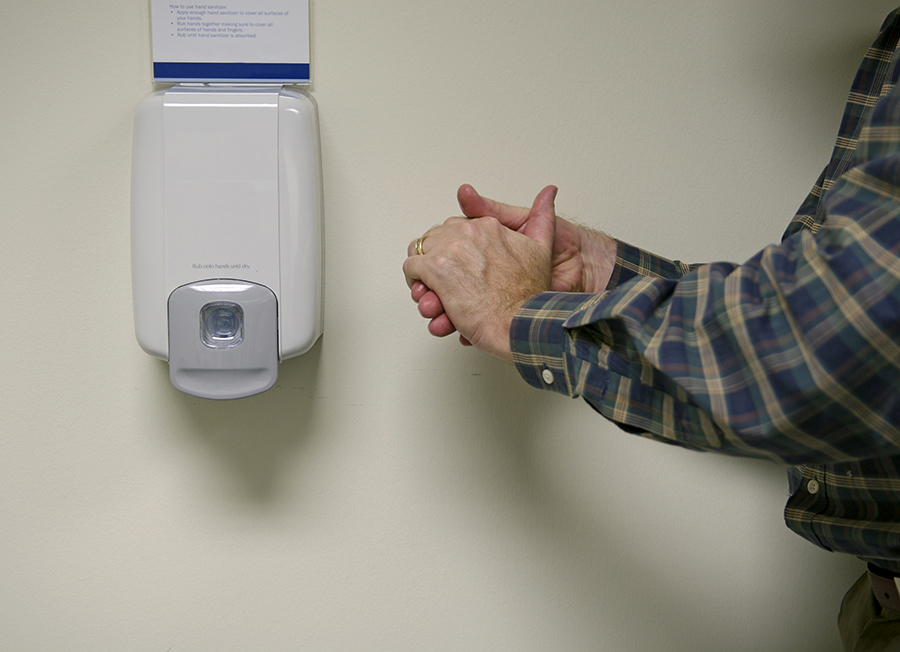 ---
Did You Know?
What are your hiring practices?
We have a comprehensive screening process for our janitorial staff that ensures the most trustworthy and qualified people will service your business.
Will we always have the same cleaner?
We strive to maintain continuity as this helps build a healthy rapport and trust with our janitorial services customers along with added security.
Are all your employees background checked?
We recognize that security and trust are a paramount concern, so at ServiceMaster of Vancouver - Janitorial Management Services we have taken an added step to help ensure compliance with customer needs by developing the Clearance Chek'd certification program to help preserve the peace of mind of our customers. Clearance Chek'd is a high-level Police and Criminal Record Check combined with Identity and Previous Employment Verification. Janitorial staff working on your cleaning program will have (ID verified & clean criminal record) clearance via this Program.